Best way to connect

with your customers

Our easy-to-use chat API and powerful back-end platform make it simple to create rich engaging chat experiences, loaded with all the features of a modern messenger which comes along with Mini CRM, Supervisor/Agent Modules, Ticket/Feedback Module and Customer Satisfaction Score.

Talk to sales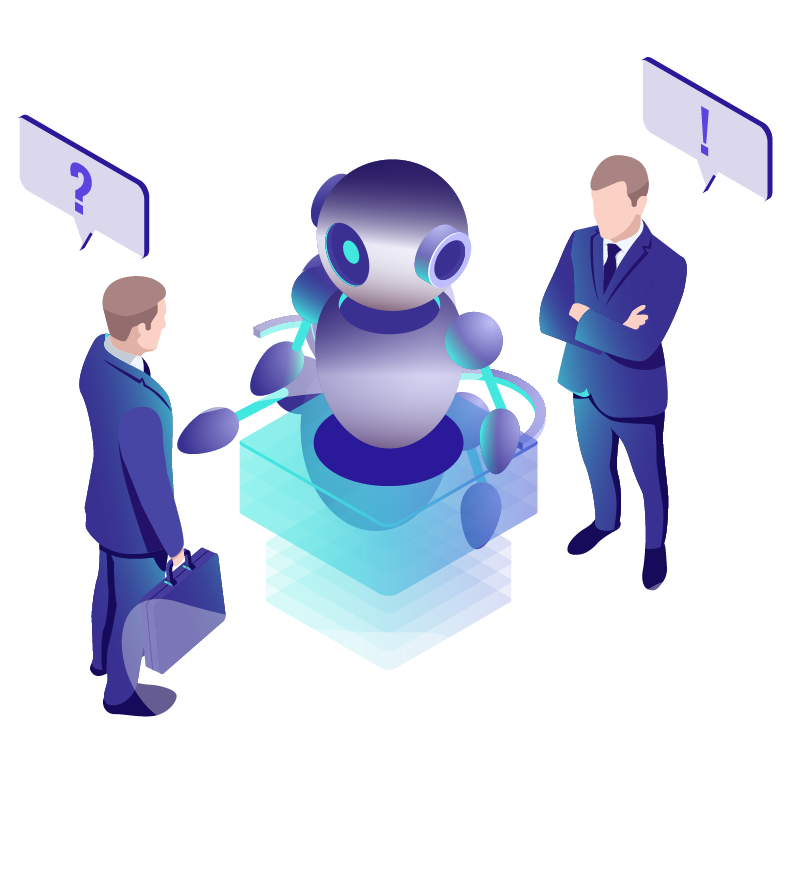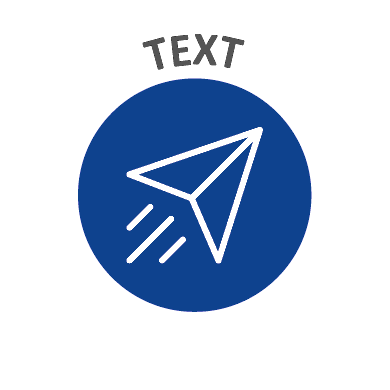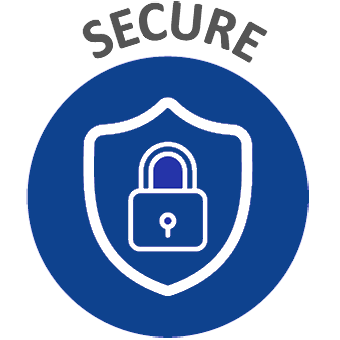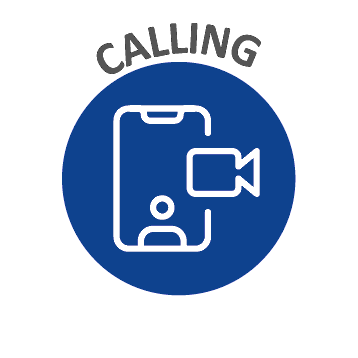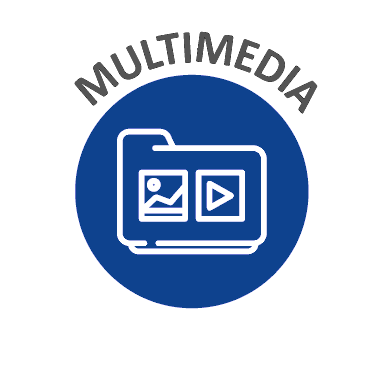 Why small and large business owners

love TelloCast?
Following reasons show advantages of adding TelloCast Chat to your company Mobile App and Website
Business Impact
Switching a corporation's consumer interactions from traditional channels i.e. SMS and Landlines Calls, can reap great benefits for the organization in terms of cost reduction and consumer satisfaction.
99% Messaging Cost Reduction
Powerful & Scalable
Messaging has globally proven to be a preferred medium of communication and TelloCast enables business to readily introduce chat based services in their Apps or Website without having to spend on technology, development or scaling.
Helping Businesses
Gone are the days where businesses need to create their own app. It's time to adopt the smarter and faster ways to get app enabled without all the headache.
Redefine customer support experience

Agent & Ticketing Management
Manage all tickets and leverage custom settings to optimize your agent workflow for he best support experience.

Customer ticket history
Never lose context. View the status an chat content for every interaction between an agent and a customer.

Real-time monitoring
Track you support status in real-time with monitoring tools to view response time, pending time ad more.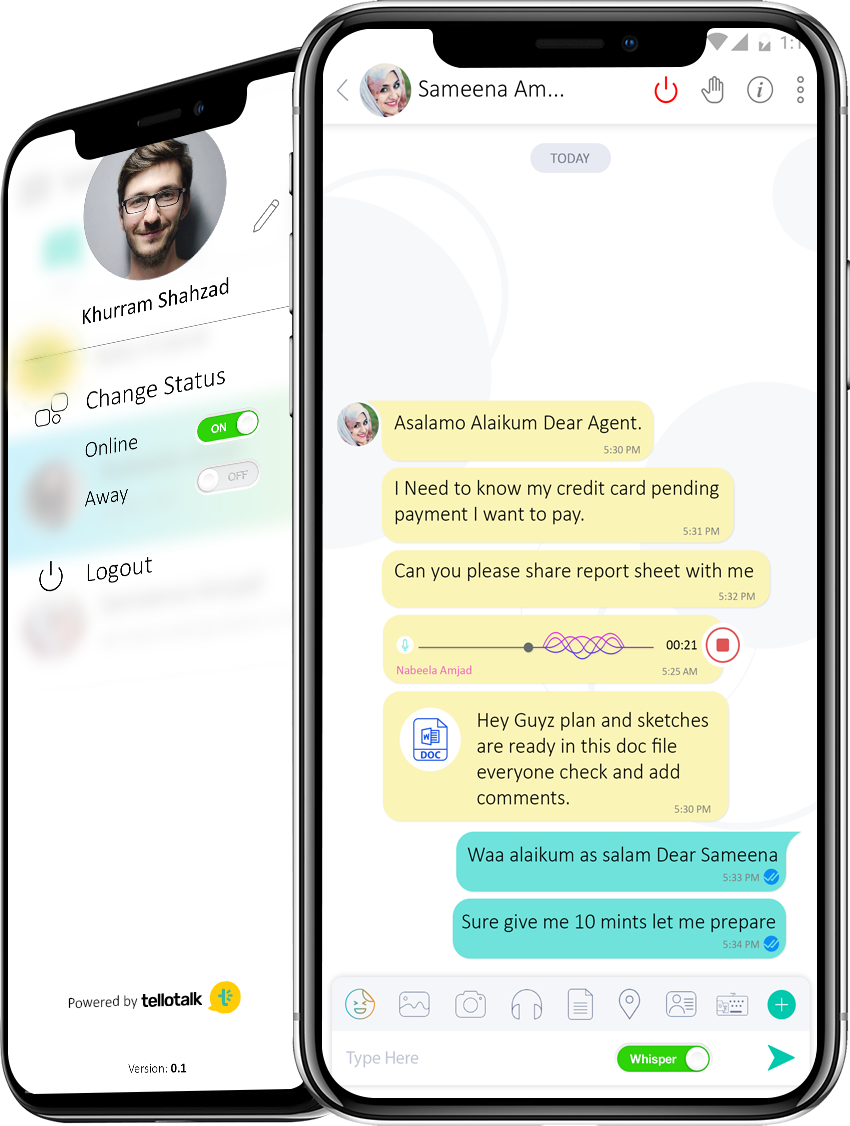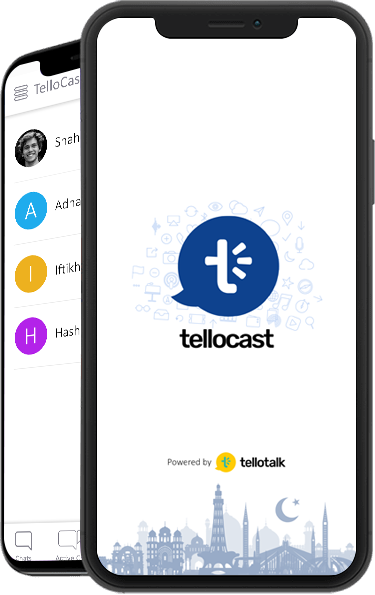 People Prefer to Message
Messaging is customers channel of choice – and you as an organization need to be where your customers are, when they need you the most.
Engage website visitors with welcome messages and live chat.

Create guided product tours to onboard your new customers with carousel view.

Promote new features and offers through targeted in-app messages.

Collect feedback from your customers to inform your product roadmap.

Deliver personal customer support that sets you apart from competitors.
1 Minute Setup
Simply copy Javascript to the html of your website or SDK to your Mobile App and the chat starts working instantly.
Start Chatting
Sign in to the online supervisor/agent dashboard to start chatting with your visitors.
Answer Chats from Mobile/ Web App.
Never miss another chat again. Sign-in to mobile/ web app to start chatting with your clients/ visitors.
Respond Quickly with Shortcuts
With a built in handy shortcuts, you can provide quick and consistent responses every time.
Empower Your Team
Collaborate, so that team members have the answers they need exactly when they need it.
Track Progress
Monitor and track your teams progress over time, review chat history, and check performance in analytics.
Support That Doesn't Sleep, Even When Your Team Does.

People expect fast answers when it comes to their queries and specially when it is related to finances or deliveries.

So give them speedy support across your site and mobile app.

Register now !!!
Our Pricing Package
Affordable Pricing and Packages

If you need custom services or Need More Support? Contact us
Testimonials

what clients say
See how our clients are using tellocast and getting closer to there work force and customers at the same time.

While TelloTalk is known for being a chat application, a lesser known fact is that you can integrate it with different systems of your organization. At Bykea, we utilize this capability to connect our Customers and Drivers Partners to the relevant departments for effective communication and resolution.
Incredibly simple, sleek and user friendly designs and functions enable you to take your customer support from conventional to digital with just a simple 1 min setup.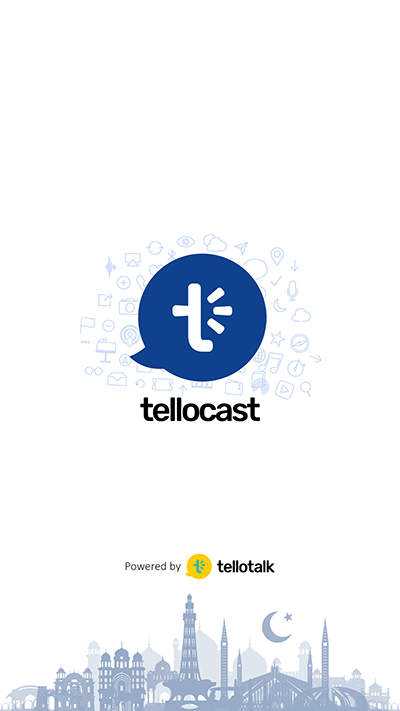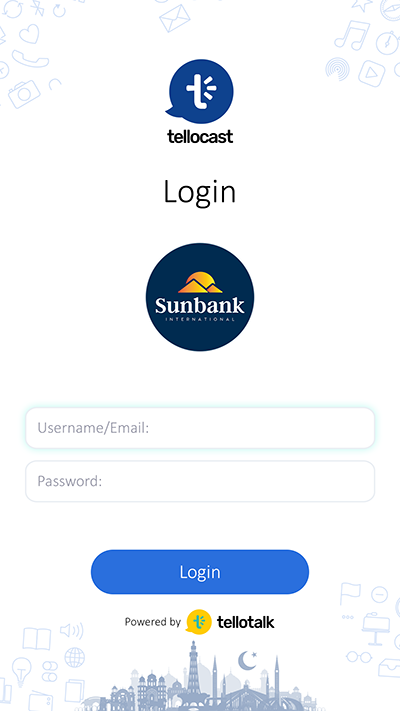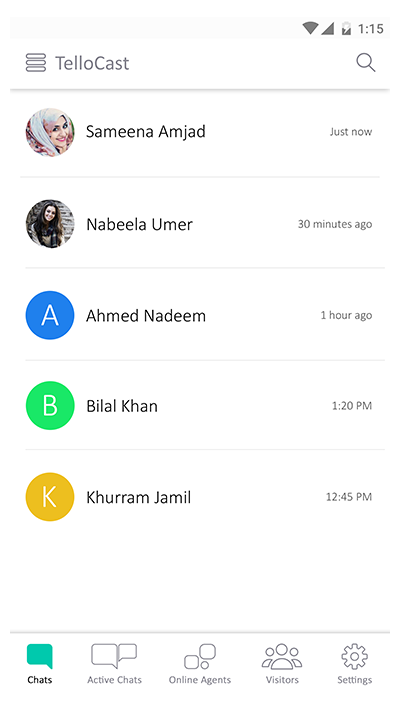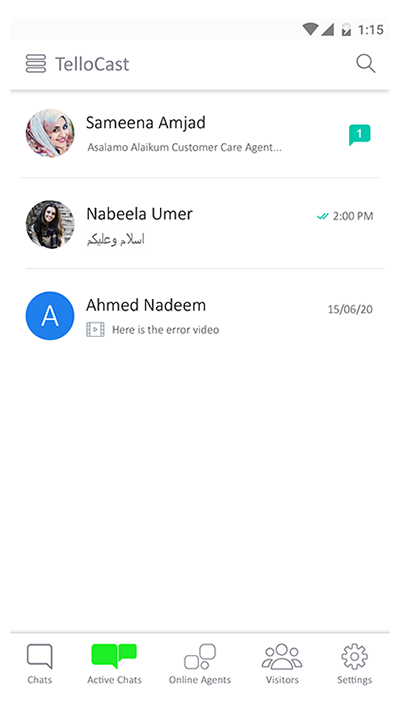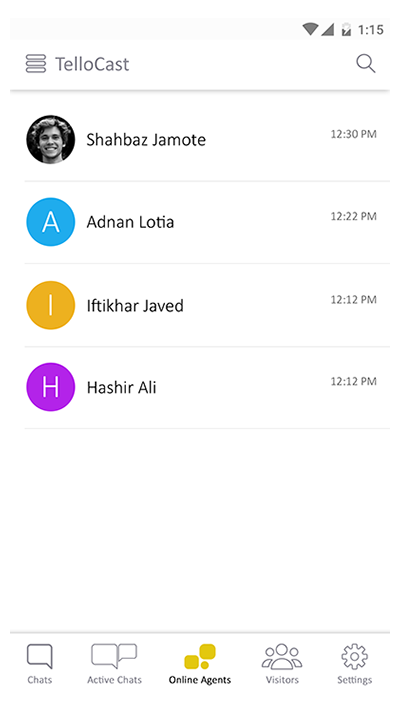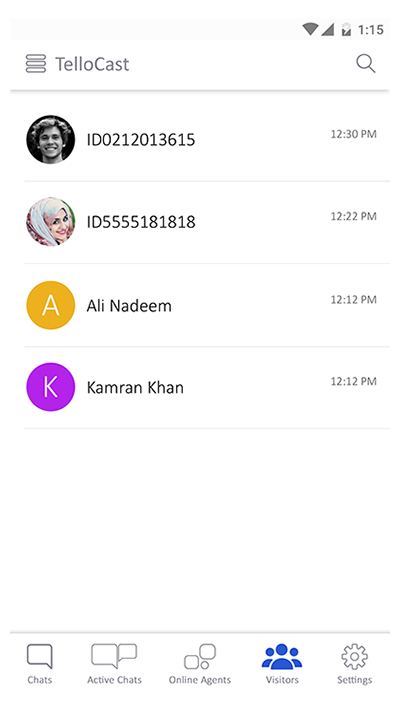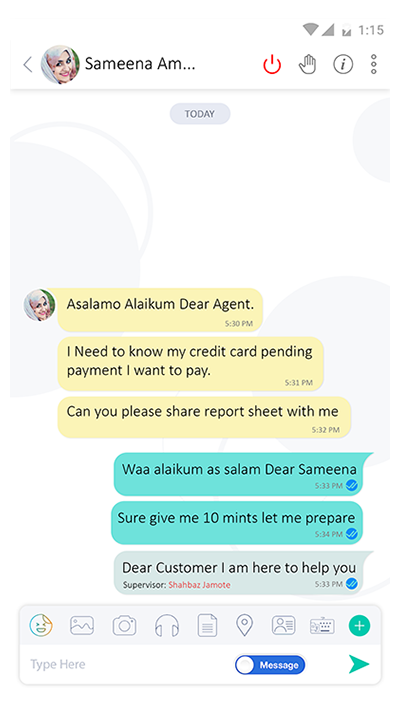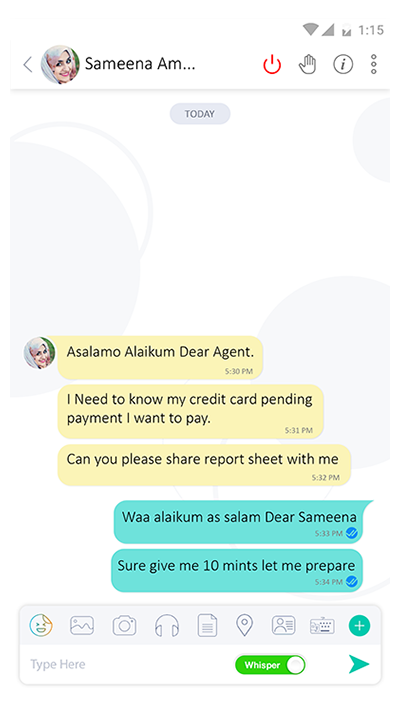 Our Team
A team of seasoned Mobile Industry professionals that have survived 16 years working together without killing each other (as of time of writing). This is the core team's 3rd startup together, and they've led multi-regional companies to achieve high growth, impact and profitability. There are currently 35+ members in the team most of whom have a closely bonded professional history together.
Talk to Sales
Our experts can help you
It's very easy to get in touch with us. Just use the contact form or pay us a visit for a coffee at the office. We look forward to greeting you.